The Musical Theatre History Subway Map

Since it's original inception in 2008, the map has provided musical lovers around the world hours of enjoyment.
Design and Product
Strategy
Creative Direction
Information Architecture
User Research


How many stops does it take to get from Into the Woods to Show Boat? Did you know that the same guy who choreographed Hamilton also did 9 to 5? Can you name all of Sondheim's directorial collaborators?

If you think these questions are interesting then you might be nerdy enough to own this map.

Each line on the BMHSM is a different director, choreographer, composer, and/or lyricist and they meet up at the shows they worked on together. Did you know that Betty Comden and Adolph Green and Jule Styne wrote so many shows together?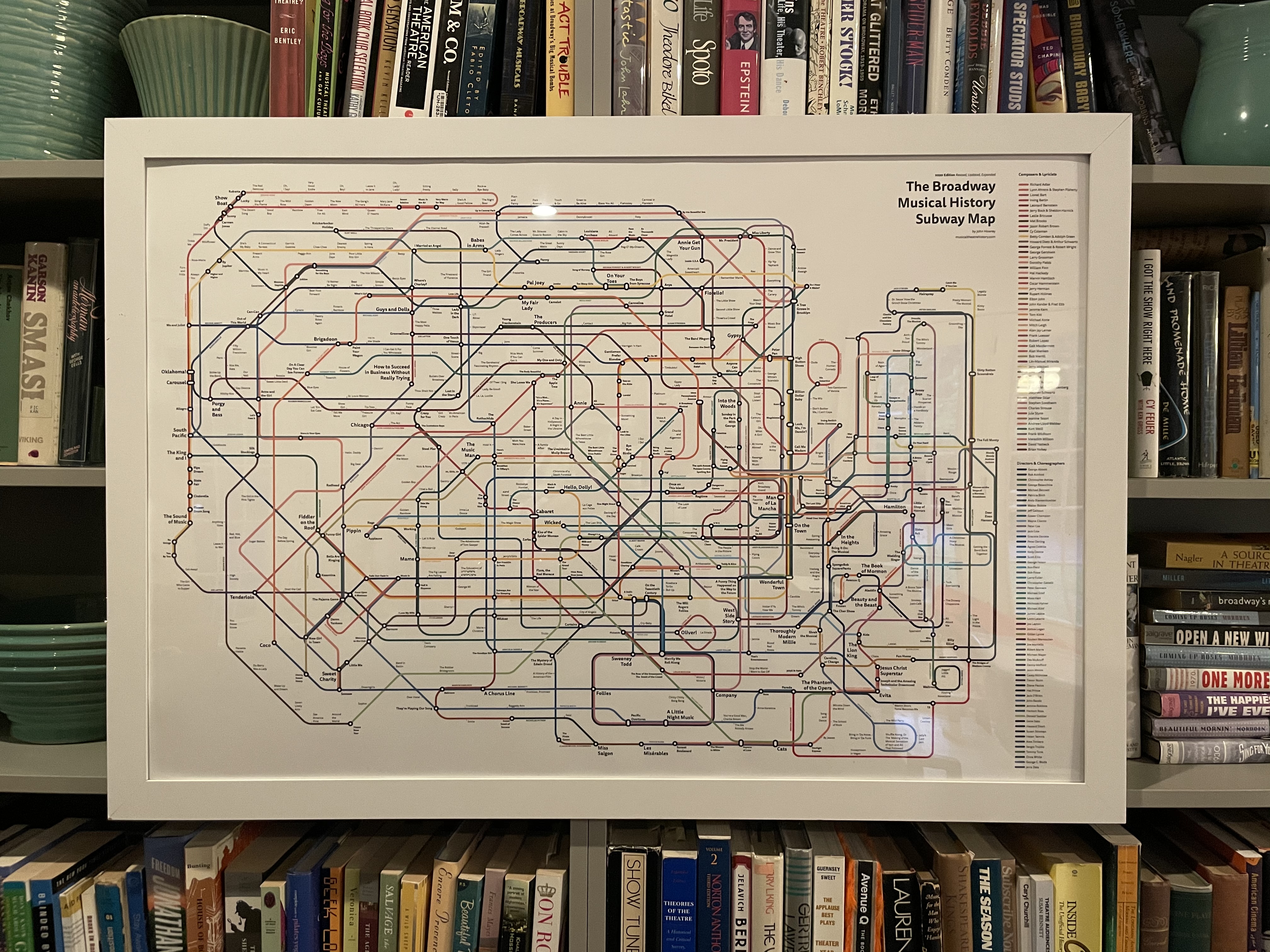 ---